Written by the TreasureGuide for the exclusive use of treasurebeachesreport.blogspot.com.
Diamond Ring Finds by Tony M.
Photo by Tony M.
As you know, beach conditions have not been good for finding old items, but the water has been smooth, making it easy to do some water hunting. As a result some modern items have been found. Tony M. fond these.
Here is what Tony M. said about these finds in an email that came with the photos.
...Found the 2 rings in the surf on Monday morning. Over 2 cts in diamonds and 18k of gold.
Found the 10k necklace and 925 ear ring and medallion in the surf this morning. Things are looking up.
Thanks for sharing the pictures of your finds Tony!
---
You probably know about the importance of the Vero Man site in Vero. Another important find was made there - the bones of an extinct species of bison.

Archaeologists uncover 13,000-year-old bones of ancient, extinct species of bison - reports from what is considered one of the oldest and most important archaeological digs in North America, where scientists have uncovered what they believe are the bones of a 13,000- to 14,000-year-old ancient, extinct species of bison at the Old Vero Man Site in Vero Beach, Florida...

The bone was found below a layer that contained material from the Pleistocene period when the last Ice Age was thought to have occurred. The archaeologists identified the bison using an upper molar, which is thought to be representative of a Bison antiquus, a direct ancestor of the American bison that roamed North America until it became extinct. Because bison was a grassland-adapted animal, nearly 100 percent of their bones disintegrated after death unless they were preserved in some way.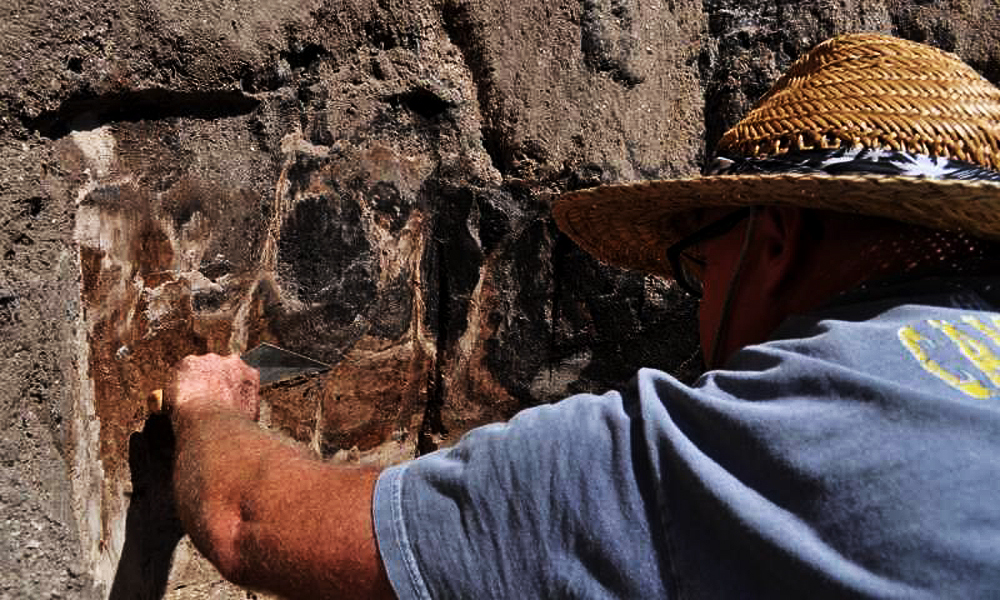 At the Old Vero Man Site in Vero Beach, Florida.
Image: Harbor Branch Oceanographic Institute, Florida Atlantic University
Here is the link for the article.
http://www.bradshawfoundation.com/news/index.php
---
One thing nice about the Florida beaches is the number of visitors from other locations. You can find items from all around the U. S. and all around the world.
Here is one example. When I first picked it up I thought it looked silver. Turns out that was right.
1930 Silver Coin Find.
This is a fairly unusual find considering current beach conditions.
This is a fairly surprising find considering current beach conditions.
In MS60 condition this coin would be worth $175 US. Of course it is nothing near that. The melt value is just over a dollar. It is .80 silver.
---
We;re going to have several days of smooth surf. It is getting warm. That means the beaches will get some traffic.
Happy hunting,
TreasureGuide@comcast.net